December K of C JM Students of the Month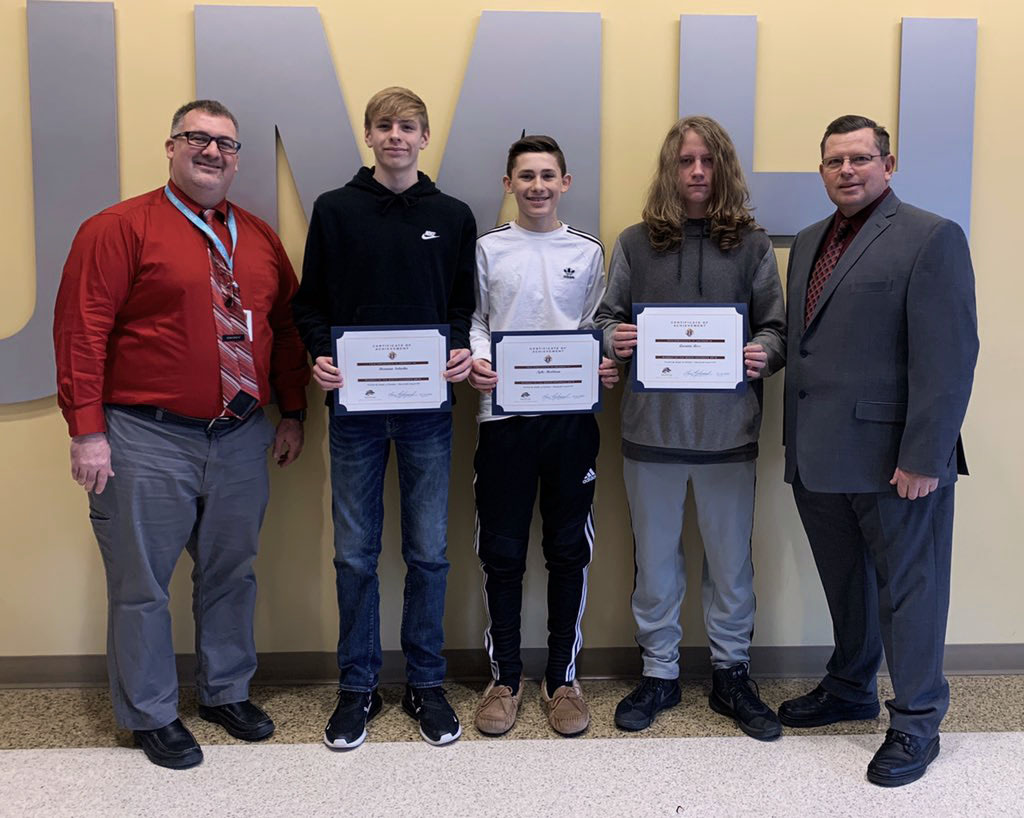 Grand Knight Lou Richmond awarded Quentin Bess, Tyke Muldrew and Brennan Sobutka with the honor of being the Knights of Columbus Students of the Month for December.
Tyke Muldew enjoys hanging out with his friends and playing basketball and baseball. He had straight A's all through middle school.
Quentin Bess spends most of his time playing games. He is also very proud of his good grades.
Brennan Sobutka's interests include sports, hunting and fishing. He is a member of the baseball, basketball and football teams.
JM Freshman Principal Gino Polsinelli said these three students are deserving of this award because they are not only top-notch in their academics. "They're also involved in lots of extracurricular activities, sports and clubs," explained Polsinelli.
Article and Photograph by Leah Beaton, Junior WJMH Broadcasting Student