National Merit Scholarship Semifinalist Named at JMHS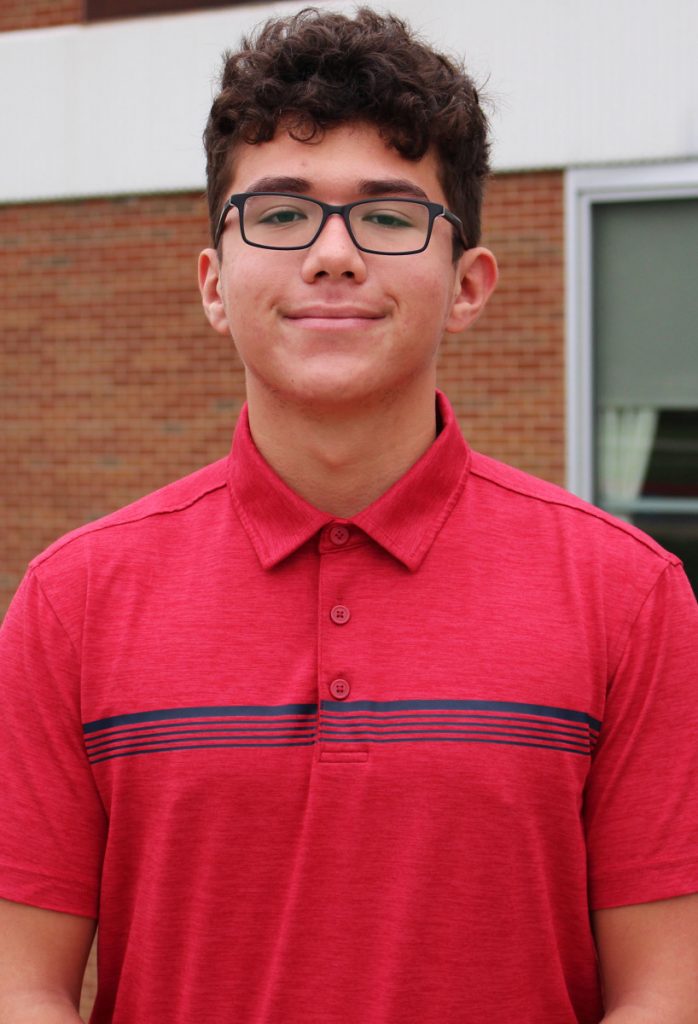 John Marshall High School senior Nate Flowers has earned the title of National Merit Scholarship Semifinalist.
The National Merit Scholarship Program honors individual students who show exceptional academic ability and potential for success in rigorous college studies. Flowers qualified as a result of his combined scores in critical reading, mathematics and writing on the Preliminary SAT/National Merit Scholarship Qualifying Test (PSAT NMSQT).
"We are so proud of Nate and his accomplishments," JMHS Head Principal Cassie Porter said. "He has set goals and worked hard to see them through; his being selected as a Semifinalist is not surprising but is a huge honor for him and our school."
More than 1.6 million juniors across the country participated in the initial screening for the program. Approximately 16,000 Semifinalists have been named in the 67th annual National Merit Scholarship Program. Flowers is one of only 65 West Virginia seniors who have qualified. Nationwide, the Semifinalists represent less than one percent of U.S high school seniors. The number of Semifinalists in each state is proportional to the state's percentage of the national total of graduating seniors.
Flowers is the son of Christopher Flowers of Benwood and the grandson of Robert and Susan Flowers. He would like to attend West Virginia University to major in Electrical Engineering.
"Nate is truly interested in making a difference and pursuing what he is passionate about," explained JMHS Assistant Principal Katie Dantrassy. "I was so impressed with his engineering presentation last year because he chose to solve a problem that influenced our community and researched how that problem manifested across the country. You could just tell that he cared about finding a solution. Nate is well-spoken and knowledgeable; he knew the calculations to support his process and could convey those to his audience with confidence. I believe that Nate will make a difference in whatever field he chooses to pursue, and ultimately make a positive difference in the lives of those around him."
To be considered a Finalist, the next step is for Flowers to submit a detailed scholarship application on which information is provided about academic records, school and community activities, leadership abilities, employment and honors/awards received. Each student must also be endorsed and recommended by a John Marshall High School official, write an essay and earn SAT scores that are in line with performance on the qualifying test.
In February, Semifinalists will be notified, by mail, if they have been chosen as a Finalist. All winners of Merit Scholarship Awards are chosen based on their abilities, skills and accomplishments without regard to gender, race, ethnic origin or religious preference.
Three types of National Merit Scholarships will be offered. Every Finalist will compete for one of 2,500 National Merit $2,500 Scholarships that will be awarded on a state-representational basis. About 1,000 corporate-sponsored Merit Scholarship awards will be provided by approximately 220 corporations and business organizations for Finalists who meet their specified criteria. In addition, about 180 colleges and universities are expected to finance some 4,000 college-sponsored Merit Scholarship awards for students who attend the sponsor institution.
2022 National Merit Scholarship winners will be announced beginning in April and conclude in July. These scholarship recipients will join more than 362,000 other distinguished young people who have earned a National Merit Scholarship.