September JM CTE Students of the Month Announced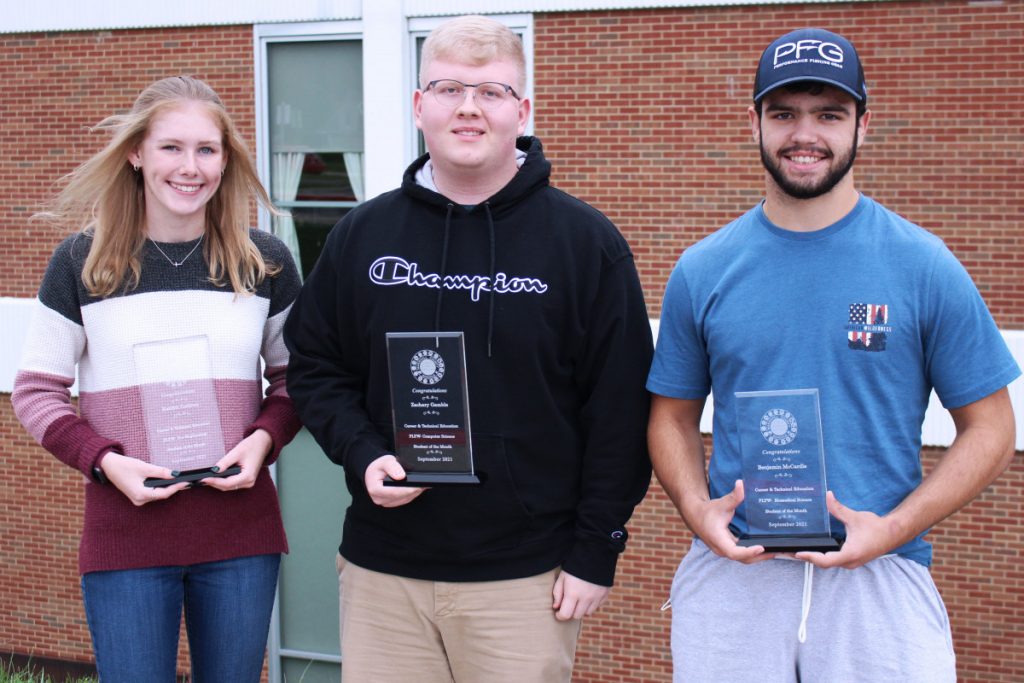 Kaitlyn Cochran, Zachary Gamble and Benjamin McCardle have been named Career & Technical Education Students of the Month at John Marshall High School for September.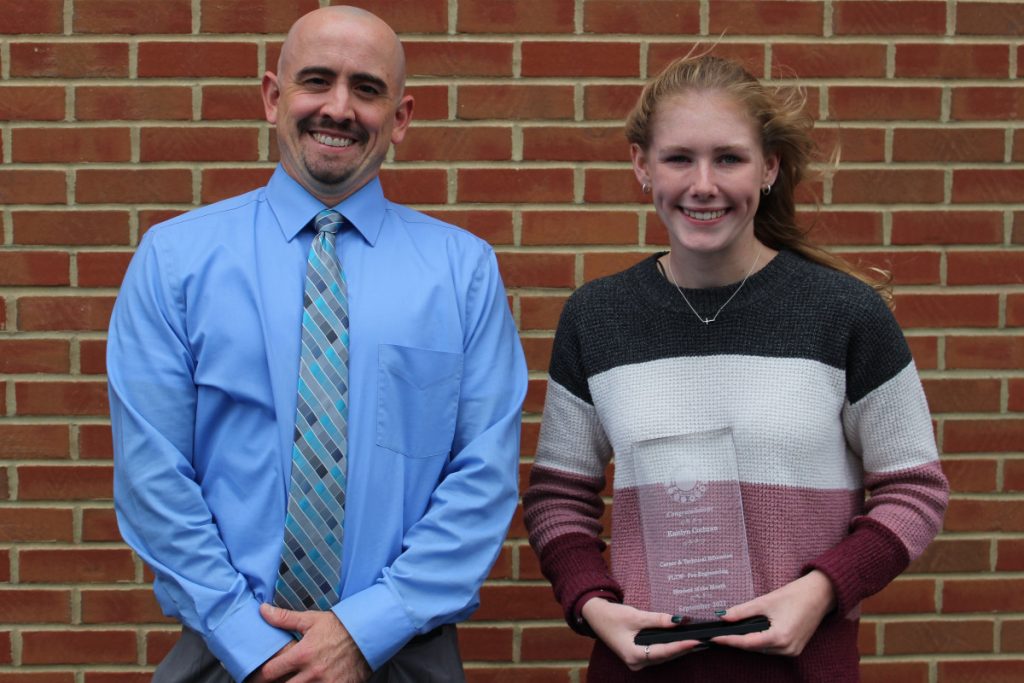 Cochran is a senior in the Engineering program and is the daughter of Ronald and Kristina Cochran of Moundsville. She is a member of Project Lit, the National Honor Society, Drug Free Club and the LEO Club. She's also a swimmer for the Monarchs.
Even though Cochran plans to attend a four-year college, her major is undecided. She knows taking Engineering classes at JMHS will help her in life. "I have enhanced my leadership skills and have become a better team player," Cochran said. "I have strengthened my communication skills and have developed better problem-solving abilities.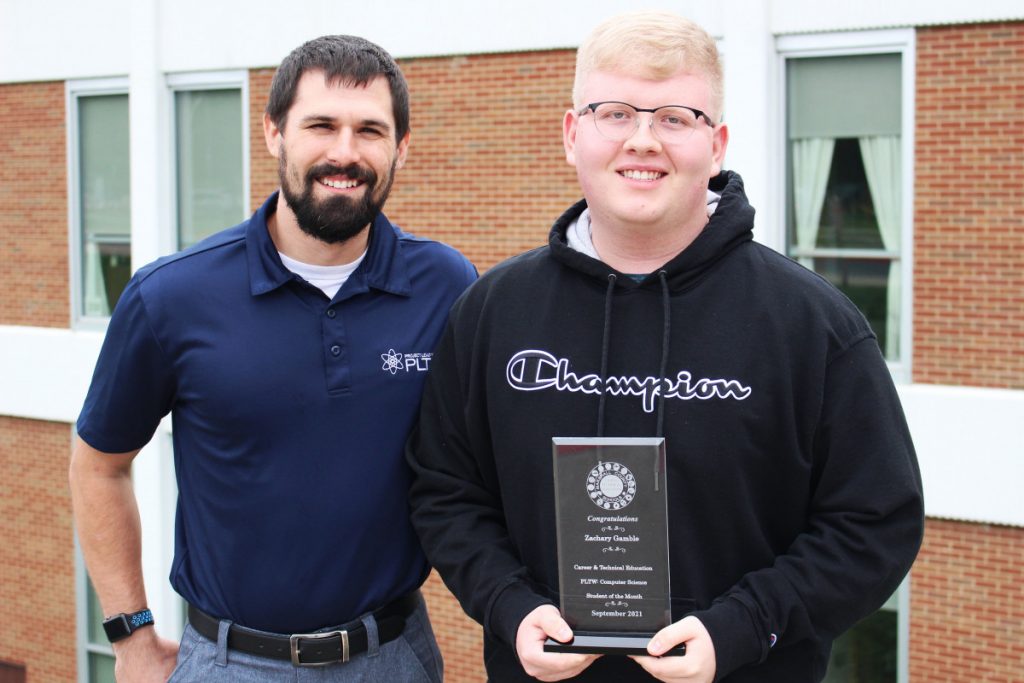 Gamble is a senior in the Project Lead the Way (PTLW) Computer Science program and is the son of Keith and Sandra Gamble of Moundsville. He is a member of the National Technical Honor Society and the JM Film Club. Gamble is the first-ever completer in this program at John Marshall.
West Virginia University is where Gamble plans to get his post-secondary education while majoring in Computer Engineering. "Having this kind of educational experience before going into the workforce or college will give me a leg up and make for an easier transition from high school," Gamble explained. "The curriculum, having group work and solo assignments, has allowed me to learn how to prioritize everyone's time, including mine."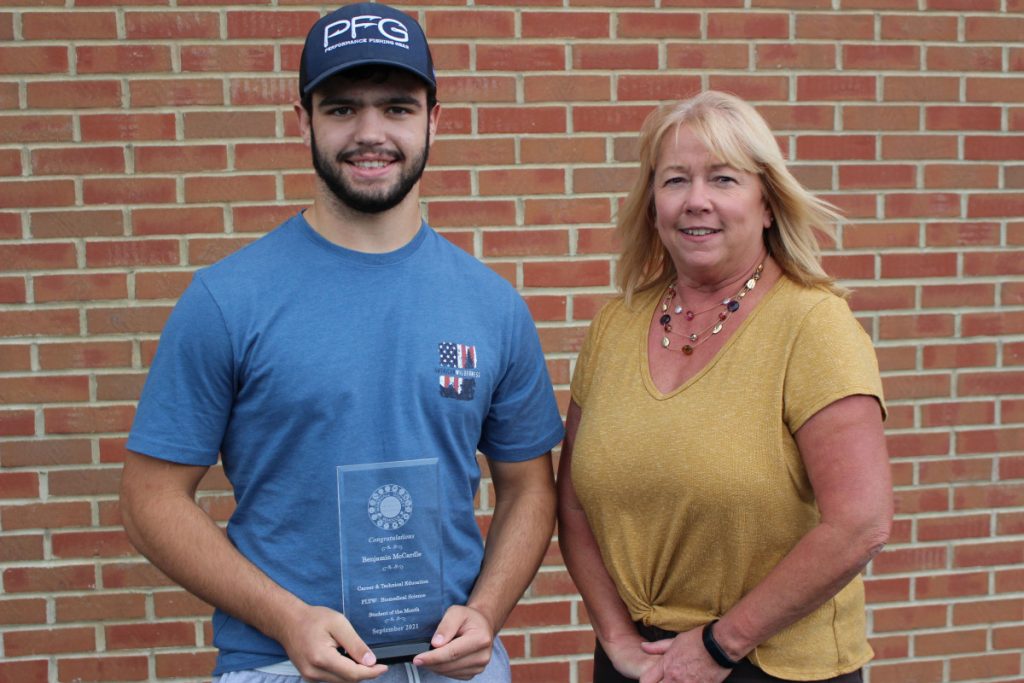 McCardle is a senior in the PLTW Biomedical Science program and is the son of Joshua and Rachel McCardle of Moundsville. He is a member of HOSA and the Euchre Club. He's a football player, wrestler and baseball player for JMHS.
While a college or university has yet to be chosen, McCardle plans to become a Physician's Assistant. "The CTE classes I'm taking has helped me establish and in-depth understanding of the healthcare industry," said McCardle. "It's great that I have a feel for the workplace I will be in as a career."