September JM CTE Students of the Month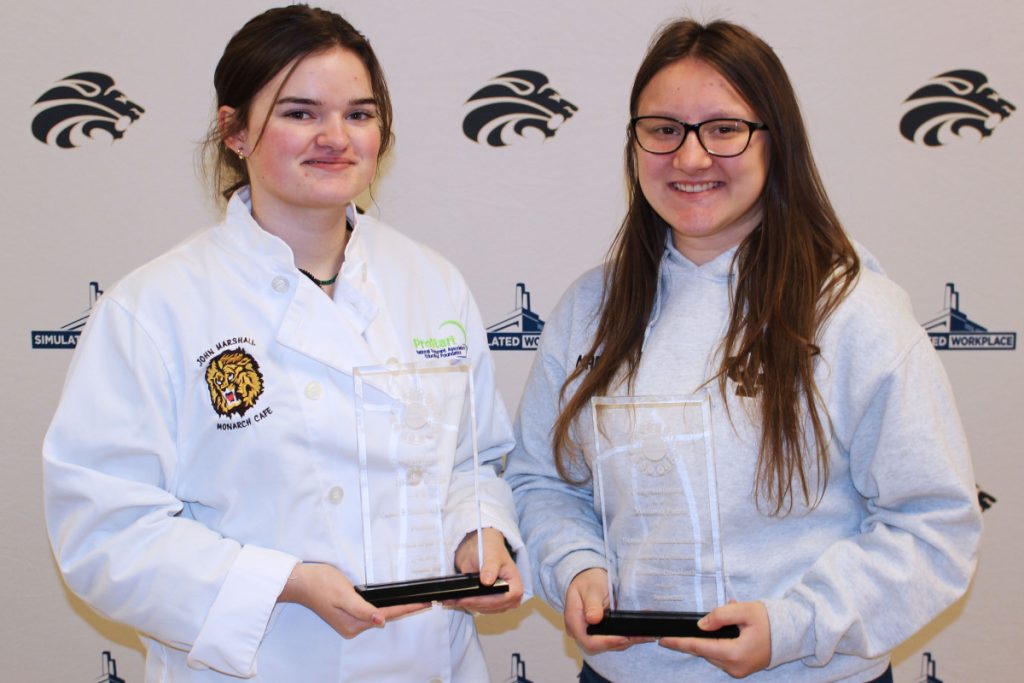 Natalie Briggs and Madison Pierce have been named Career & Technical Education Students of the Month at John Marshall High School for September.
Briggs is a senior in the ProStart program and is the daughter of Andrew and Maxcine Briggs. She is a member of the National Honor Society (NHS), LEO Club, Student Council, Drug Free Club and Youth Leadership Association (YLA). Briggs is also on the archery and tennis teams at JM. Learning new languages, caring for animals, cooking and volunteering at community service events is how she spends her time outside of school when not working at Butch's Corner.
Even though Briggs plans to major in International Studies in Business or Interpreting, she has yet to choose where she would like to go to college. She knows taking CTE classes at JMHS will help her in her chosen field of study and beyond. "Mrs. Susanne Cubic's classes have taught me how to work with a lot of different people while remaining professional at all times," Briggs explained. "Simulated workplace has given a head start to be ready in any career opportunity that might come my way."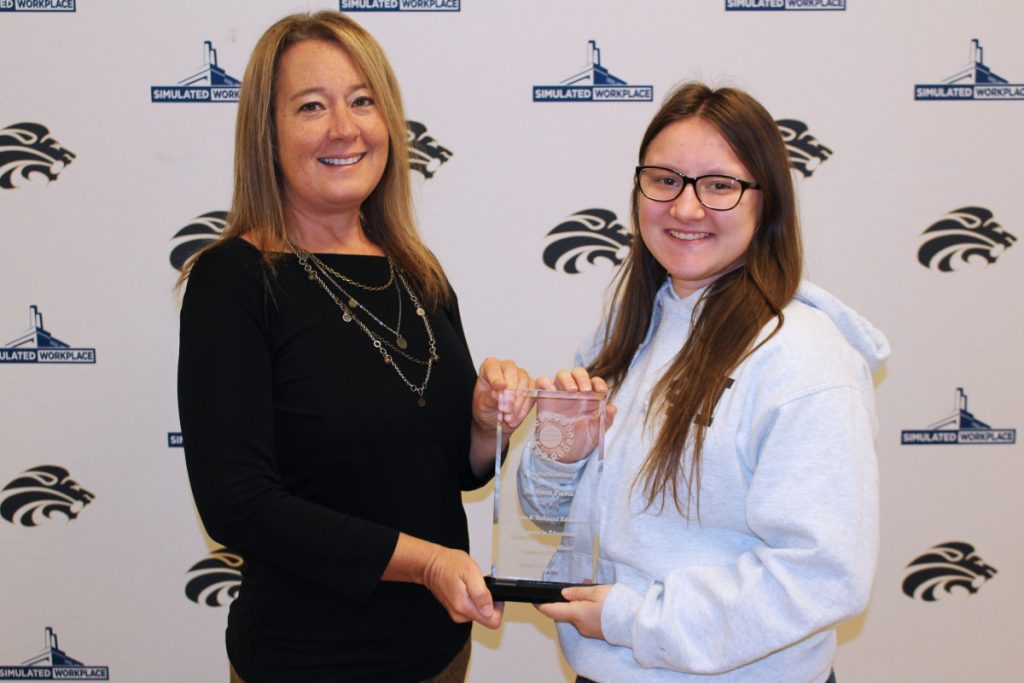 Pierce is a senior in the Careers in Education program and is the daughter Lewis DeVault II and Alexandra Kimber. She is a member of the Educators Rising Club, Family, Career and Community Leaders of America (FBLA) and Central Sisters. She will volunteer her time at the upcoming Track of Treat community Halloween party at Monarch Stadium put on by the Educators Rising Club. Pierce is also a babysitter in her spare time.
Post-secondary plans for Pierce include getting a degree in Education. She credits her teacher, Mrs. Katie Williams, and her CTE classes for getting her ready for the next stage of her life. "I have learned about working with children and knowing what their needs are," explained Pierce. Many of the activities we have planned and coordinated in the community have reached many young people. I've also gained experience working in large groups while using teamwork and leadership skills."