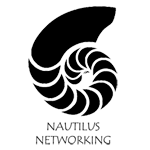 Courses:
Completer:
A+ Essentials
A+ Operating Systems/Networking
Networking Technology 1
Networking Technology 2
Electives:
PLTW - CSSE
Webpage Design
Testimonials
Before taking this class I would have never expected to have been able to build my own computer, to troubleshoot or even setup a network.  But now I am able and confident in my choices to pursue knowledge in this field that I want to make a career.
-Luke Olson 2017
Class Description
This class is a Simulated Workplace and a project based class in which students learn typical problems found in computer operating systems and hardware. Students learn troubleshooting skills, starting with basic problems and then advancing to more difficult issues. They learn how to maintain operating systems and repair issues pertaining to wireless networks and more.
The second half of the class is solely focused on preparing students to be in the work force.  It is all project related work.  The class is focused on the network, analytic, and complex side of the IT field.  This class is targeted at juniors and seniors.