October 2022 K of C Students of the Month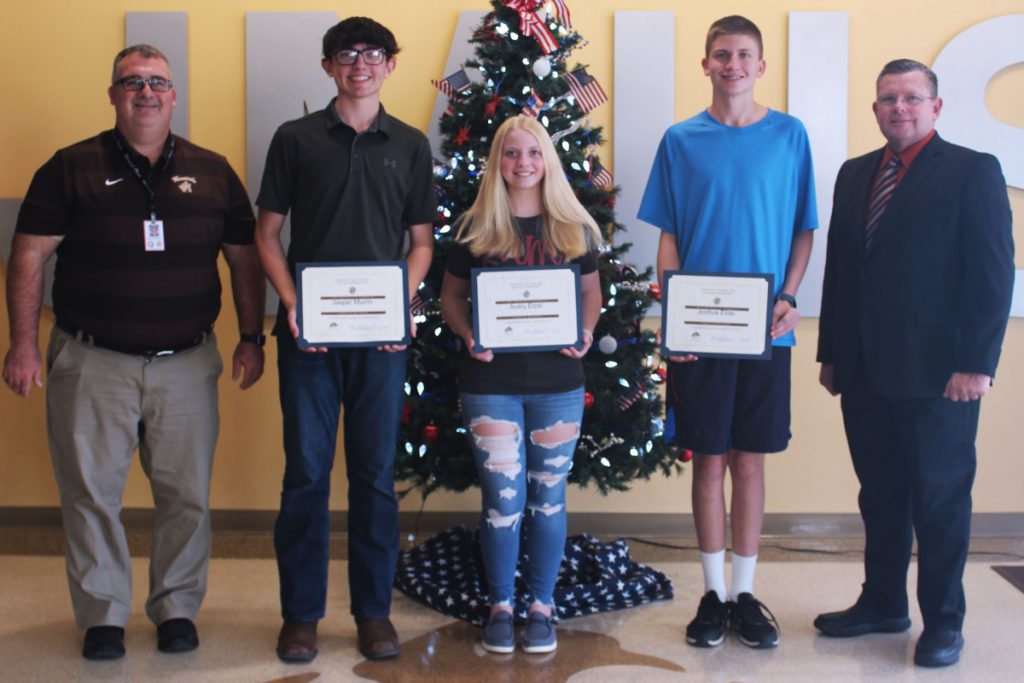 The Knights of Columbus John Marshall Students of the Month for October are Avery Etzel, Jasper Murrin, and Joshua Elias. Grand Knight Lou Richmond of the Knights of Columbus gave these students their awards.
Etzel's interests include reading, writing and photography. Her extracurricular activities include being on the JM Swim team and a member of Spirit Club. She lists Student of the Month, State Champion of the WV History Bowl, 1st place in the Young Writers Contest in 7th grade and runner-up in 8th grade as her most proud accomplishments.
Murrin's interests include golf, 4-H and swimming. His extracurricular activities include being a member of the JM Swim Team, 4-H shooting sports and the JM Golf team. He lists winning the Golden Horseshoe and being captain of the History Bowl team at Sherrard Middle School as his most proud accomplishments.
Elias's interests include golf and video games. His extracurricular activities include golf and band. He lists having a good season during golf as one of his most proud accomplishments.
John Marshall High School Freshman Principal Geno Polsinelli says these three students have a kind heart, caring spirit and are exceptional in the classroom.
Photograph and Article written by Angie Haught, Sophomore WJMH Broadcasting Student