December & January JM CTE Students of the Month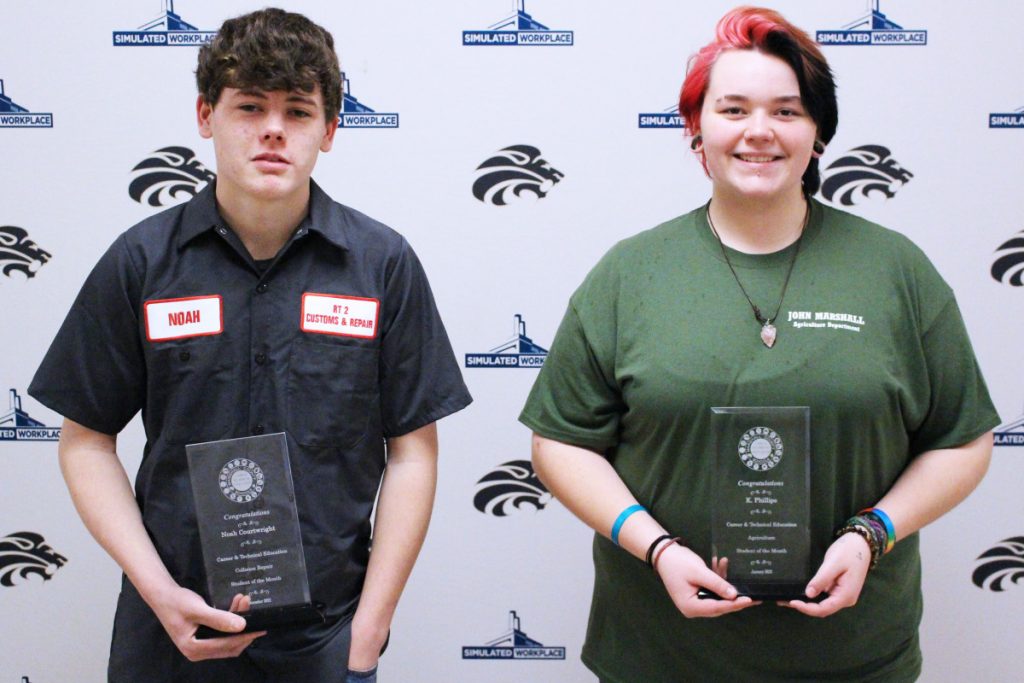 Michael Clemons, Noah Courtwright, Luke McCauley and K. Phillips have been named Career & Technical Education Students of the Month at John Marshall High School for December and January.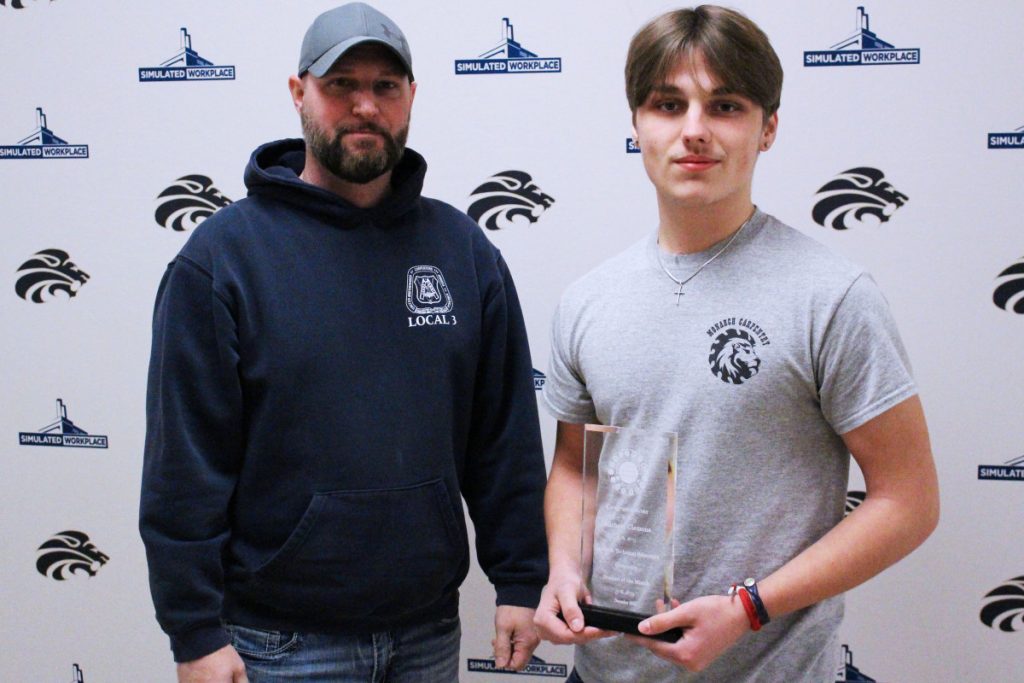 Clemons is a junior in the Carpentry class and is the son of Peggy McDowell of Wheeling. He is a member of the Drug Free Club and is on the baseball and football teams.
"My CTE class, with Mr. McCardle, has taught me what I need to know, and more, to go into the workforce," Clemons explained. He wants to attend a technical school once he graduates from JMHS.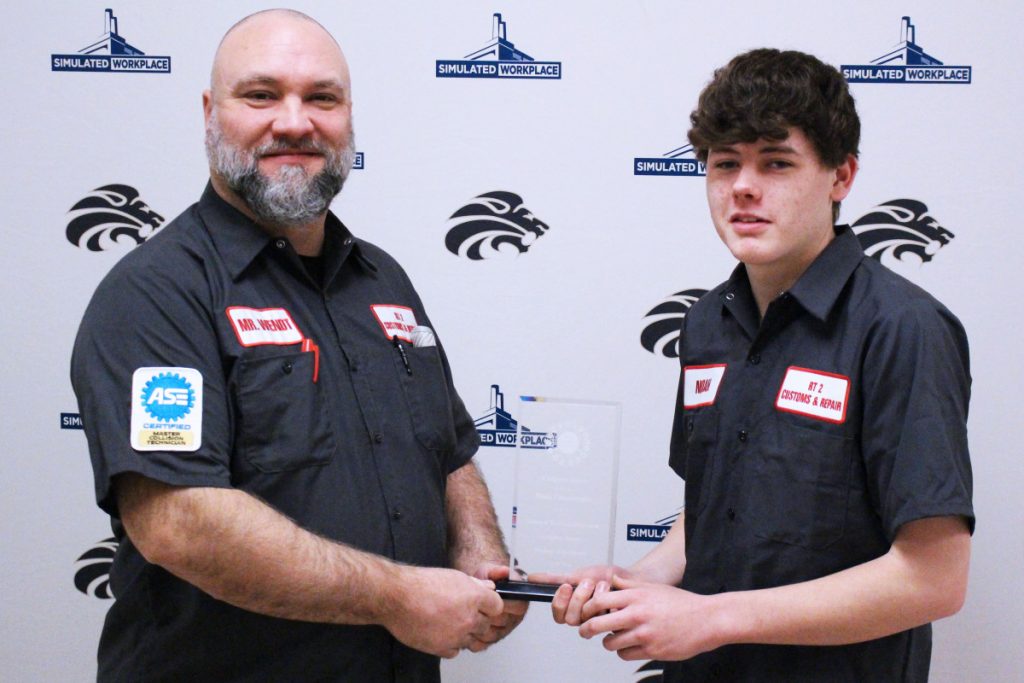 Courtwright is a junior in the Collison Repair program and is the son of Richard and Jennifer Courtwright of Cameron. He enjoys building custom miniature vehicles.
"Mr. Wendt has helped me get great experience in the auto body industry," Courtwright said. "I have a lot of time to work on various projects." Courtwright wants to open his own fabrication shop after he graduates in 2024.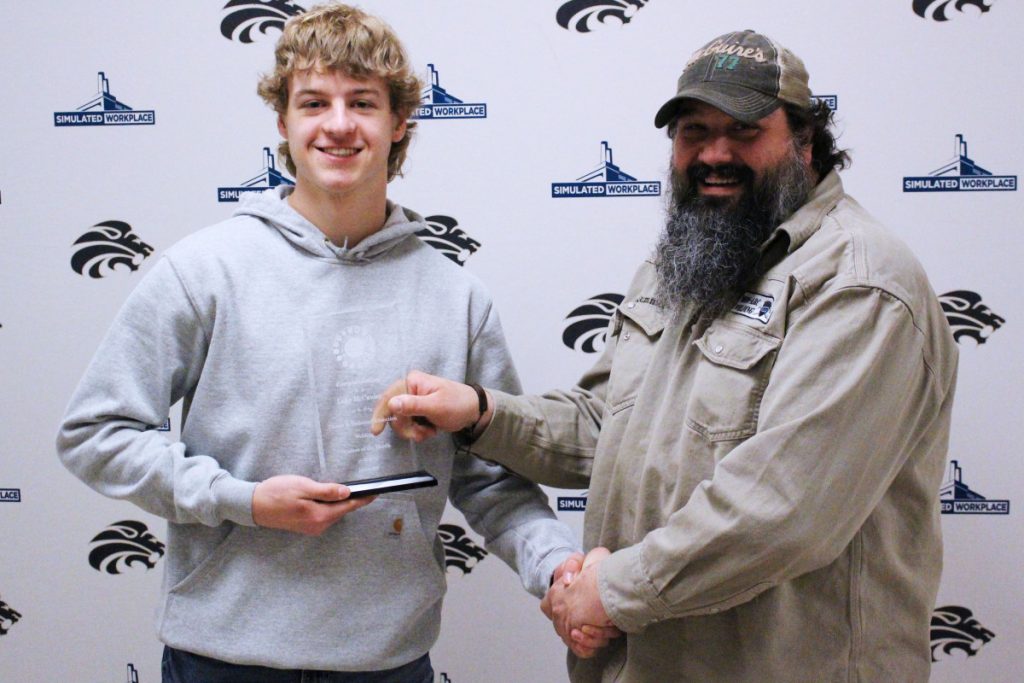 McCauley is a senior in the Welding program and is the son of Mike and Gail McCauley. He is a member of the lacrosse team, National Technical Honor Society and the Outdoor Club. McCauley also works for the City of Benwood Public Utilities Department and enjoys hunting, fishing and working on cars.
"Mr. Summers does a great job of simulating a real workplace," McCauley said. "His lessons include safety standards and learning various job titles in the welding field. I believe I'm well-prepared for my future." He will seek out a job as a welder after he graduates.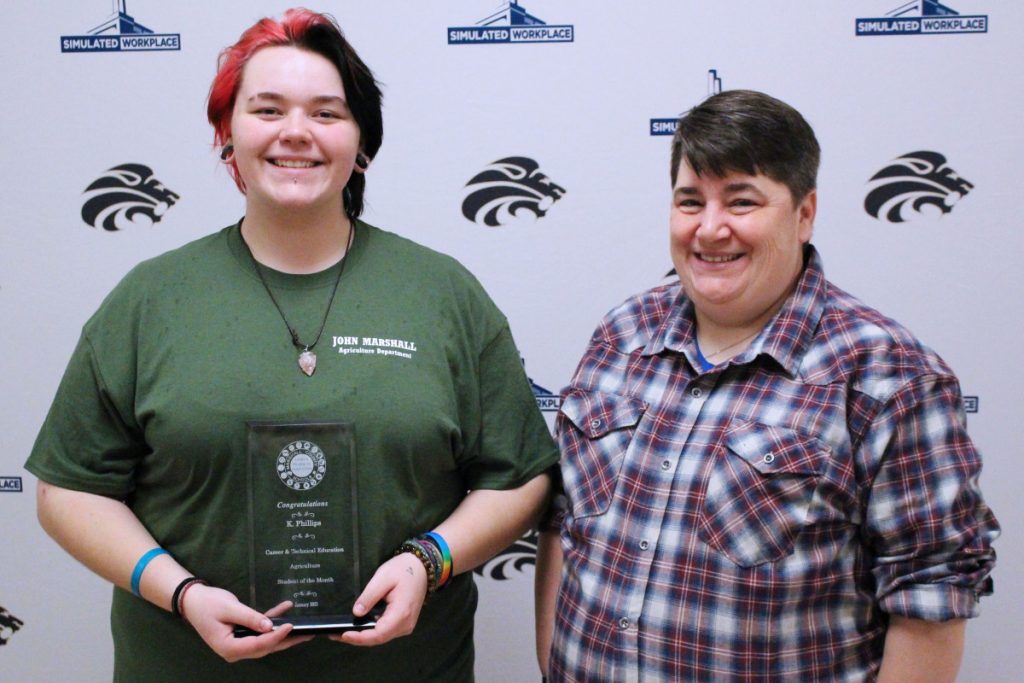 Phillips is a junior in the Agriculture program and is the child of Monica Carroll. Phillips is a member of the John Marshall Chapter of the FFA, assists with the school's craft show and volunteers at the animal shelter.
"I have learned invaluable basic life skills from Ms. Shipman that I will use in everyday life," explained Phillips. "Other classes teach you material that you have to memorize. In CTE classes you're put into a situation where you have to figure out real-life problems. If we stumble, we have a great teacher to rely on, though." Phillips wants to pursue a career in Plant Science or Technology.