February JM CTE Students of the Month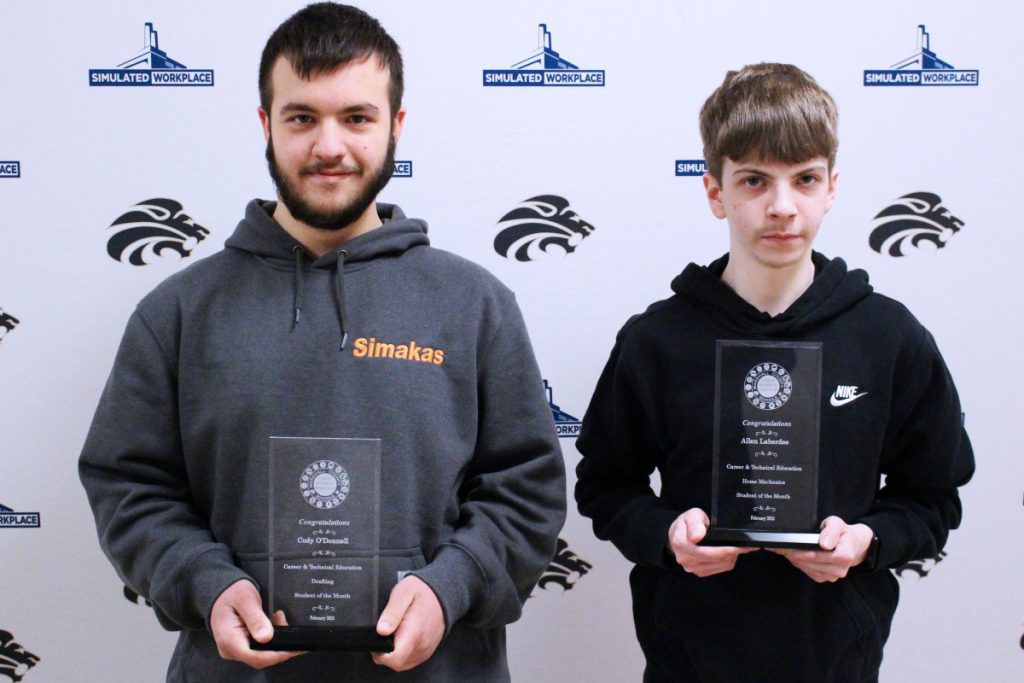 Allen Laberdee and Cody O'Donnell have been named Career & Technical Education Students of the Month at John Marshall High School for February.
Laberdee is a sophomore in the Home Mechanics class and is the son of Danny and Lori Laberdee. He is on the honor roll for having a high grade point average (GPA) and enjoys lifting weights and volunteers at his church every weekend.
"Home Mechanics class, more specifically, Mr. Allender has taught me useful skills," Laberdee said. "The classes have made me smart enough to figure out very complex problems. I feel like I'm prepared for my future." After graduation, he wants be an electrician.
O'Donnell is a senior in the Drafting program and is the son of John and Melissa O'Donnell. He is a member of SkillsUSA and the 4-H Livestock Club. O'Donnell likes to work on cars, ride quads is employed by Kroger and does lawn care maintenance.
"I have learned valuable drafting skills from Mr. Morris that I will utilize in college and eventually the workforce," explained O'Donnell. "Without Drafting class, I would be going into college without knowledge in the field." He will obtain a Bachelor's degree in Mechanical Engineering at Ohio University to eventually seek employment as a Mechanical Engineer.