"Looking Out for Our Kids" is Top Priority for Marshall County Schools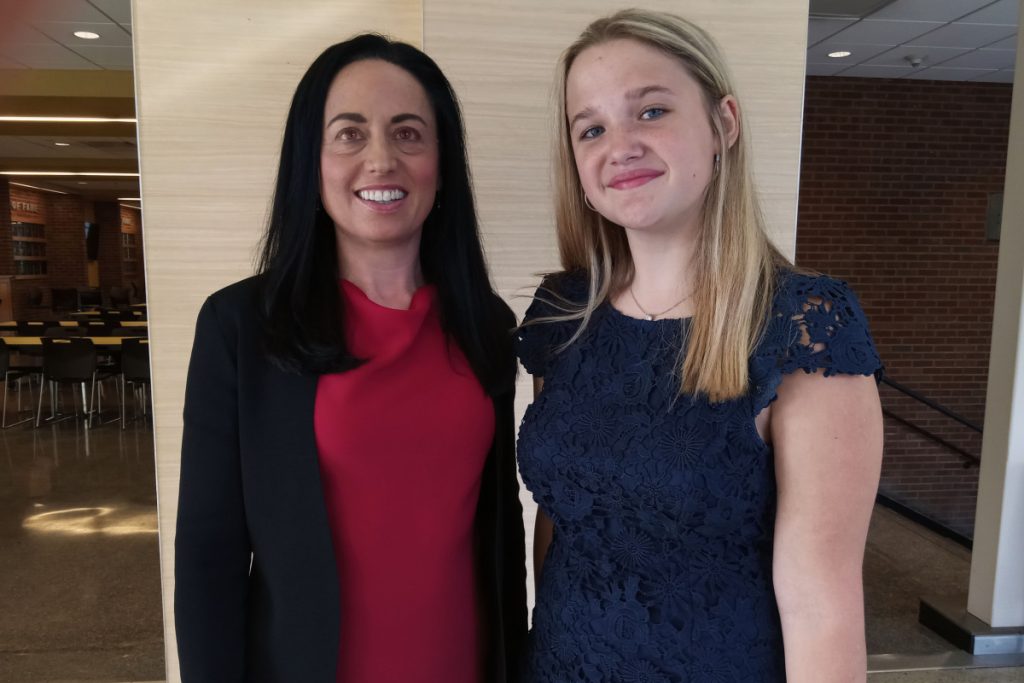 In early 2022, Marshall County Schools unveiled a new community outreach program aimed to help people understand problems kids face every day.
The fourth installment of "LOOK," which is an acronym for "Looking Out for Our Kids," took place Tuesday evening in the John Marshall High School Center for Performing Arts. The featured speaker for the evening was Amy Morin, a psychotherapist and an international best-selling author.
Morin's presentation titled "13 Things Mentally Strong People Don't Do" covered topics such as building the mental strength someone needs to reach their greatest potential, avoiding the counterproductive habits that will keep people stuck along with how to face fears, becoming empowered and how to create positive change.
"LOOK" was free to attend and open to the public. WJMH Media Broadcasting student Abby Korngiver served as the host of the program.