GameChanger Program Comes to Marshall County Schools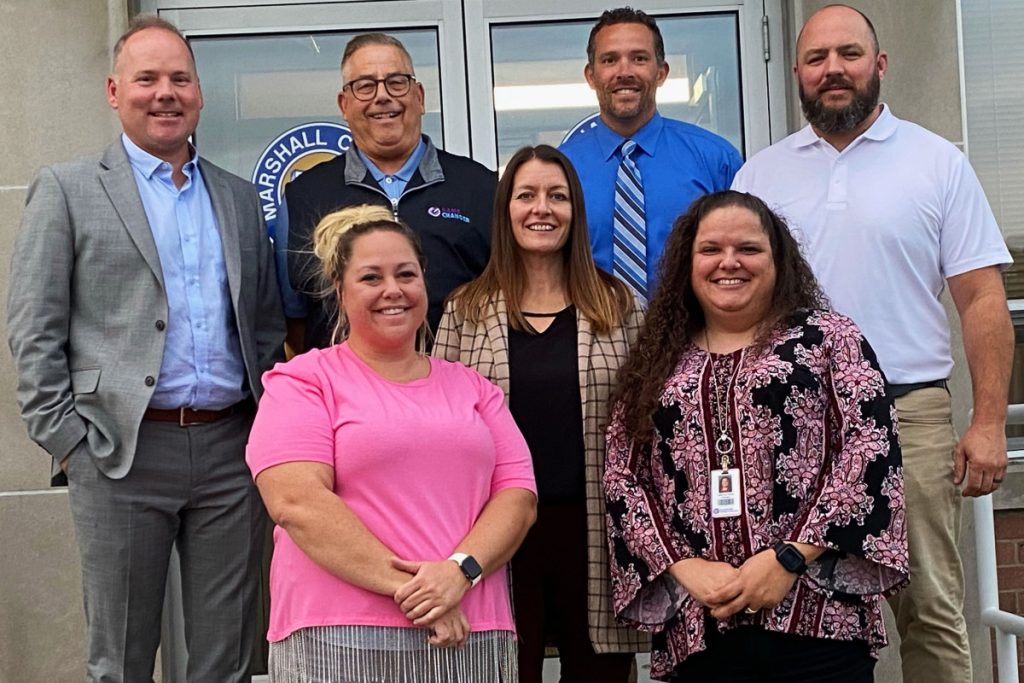 Casey Storm, Director of Student Services, Federal Programs & State Assessment at Marshall County Schools, gave the Marshall County Board of Education members an overview of the GameChanger program during Tuesday evening's BOE meeting.
GameChanger is an opioid and substance misuse prevention program that partners with the Hazelden Betty Ford Foundation. It's being implemented at Cameron Elementary School, Cameron High School and John Marshall High School.
Joe Boczek, GameChanger Executive Director, also addressed the board and provided an explanation of the program and how it will serve the students at Marshall County Schools. GameChanger was created in 2018 with a mission to prevent drug and alcohol abuse and misuse in the youth population. It connects students, educators and communities across the nation with an aim toward providing the educational, training, coaching and other consulting and support services necessary to prevent substance abuse.
GameChanger is designed to educate, support and empower young West Virginians to live healthy, drug free lifestyles while preparing to be to be our leaders of tomorrow. The evidence-based program is backed by West Virginia Governor Jim Justice and is in 50 schools in 14 counties for the 2023-24 school year.