September JM CTE Students of the Month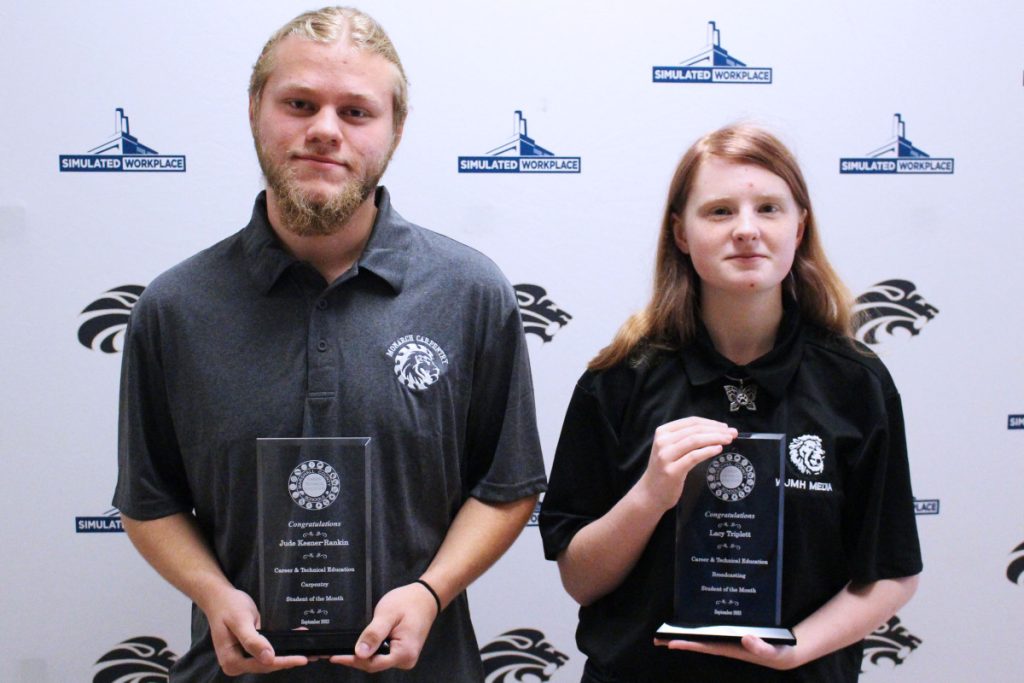 Jude Kesner-Rankin and Lacy Triplett have been named Career & Technical Education Students of the Month at John Marshall High School for September.
Kesner-Rankin is a junior in the Carpentry program and is the son of Robert and Franki Kesner-Rankin of Wheeling. He enjoys working on construction projects, biking and hiking.
As a career, Kesner-Rankin would like to become a carpenter. The projects he has worked on in his CTE classes at JMHS have been invaluable to him. "The lessons I've learned in high school will definitely help me, after graduation, obtain a job in the carpentry field." Kesner-Rankin said.
Triplett is a senior in the Broadcasting Technology program and is the daughter of Tricia Lowe of Moundsville. She is a member of the JM Pottery Club and serves as the director of TV broadcasts and live streams for WJMH Media's remote events, where Triplett has been a member of the crew since her sophomore year. Triplett also enjoys baking and drawing in her spare time.
"Broadcasting has helped me learn to socialize more and open up more to people and learn when to ask for help," explained Triplett. I've also learned how to accept criticism and use it to help me improve." Continuing her education in communications and broadcasting is what Triplett plans do after graduation.