2023 JMHS Homecoming Court
The 2023 John Marshall High School Homecoming King and Queen will be crowned Friday, October 13, 2023, during halftime when the Monarchs host Brooke High School at Monarch Stadium. Kickoff is 7:00 pm.
The annual homecoming dance, sponsored by the John Marshall High School Student Council, will take place in the school's gymnasium on Saturday, October 14, 2023. This year's theme is "Red Carpet Affair."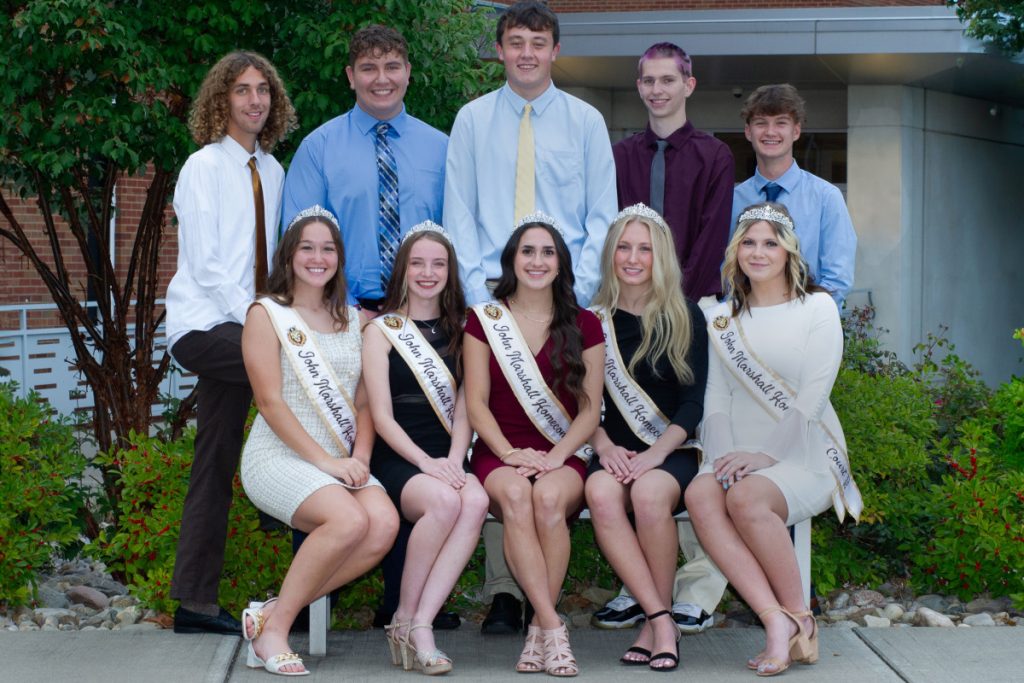 The 2023 JMHS Homecoming Candidates include:
Seated from left: Ava Blake, Lauren Rice, Olivia Cox, Brielle Bumgardner and Allison Harmon
Standing from left: Holden Welch, Caleb Yates, Brody Williams, Tyler Cain and Broc Gast.