WSO Brings Impactful Concert Experience to JMHS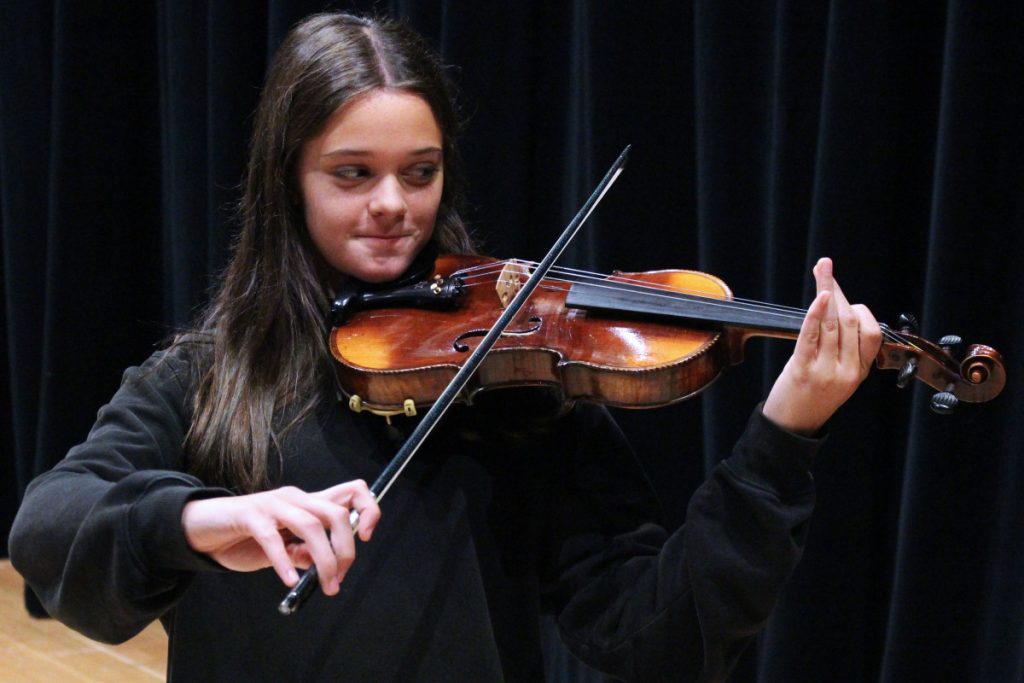 The Wheeling Symphony Orchestra (WSO) hosted a special school presentation in honor of Violins of Hope on Tuesday morning in the John Marshall High School Center for Performing Arts.
Violins of Hope is a national organization that brings together an exhibit of beautifully restored violins and other string instruments that were played by concentration camp prisoners during the Holocaust. For this concert, WSO musicians performed on those instruments for a reflective and powerful experience. Several collaborations took place as part of this unique experience.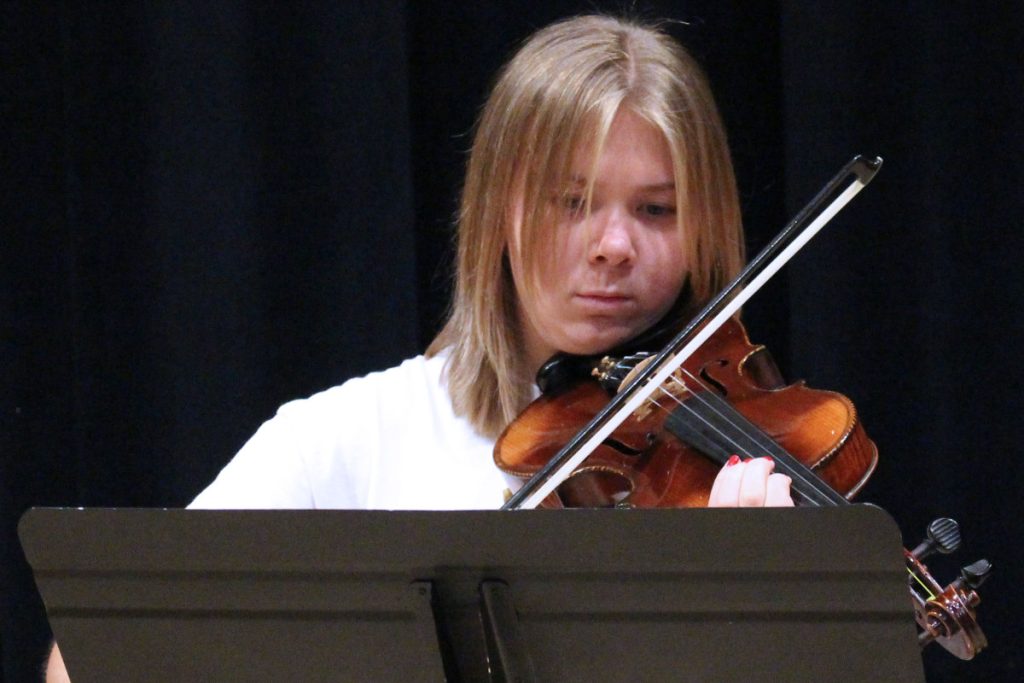 More than 150 JMHS students, faculty and staff along with students from Central Catholic High School, in Wheeling, were able to witness WSO principal clarinetist Roi Mezare tell his family's story of the Holocaust. He also played excerpts from a piece called "Pastorale Variee" by Israeli composer Paul Ben-Haim. Mezare's family was directly impacted by the Holocaust, and he was brought into the planning of the concert to best reflect the stories related to Violins of Hope from within WSO's orchestra.
West Liberty University faculty member and mezzo soprano, Dr. Linda Cowan sang "I Never Saw Another Butterfly" by Lori Laitman. She was accompanied by WSO principal bassoonist Andy Sledge.
The special performance also included frequent WSO collaborator and Conductor Michael Ellis Ingram. He told the story of his work preparing the Piano Concerto by Australian composer Walter Bricht, who emigrated to the United States during the Nazi regime.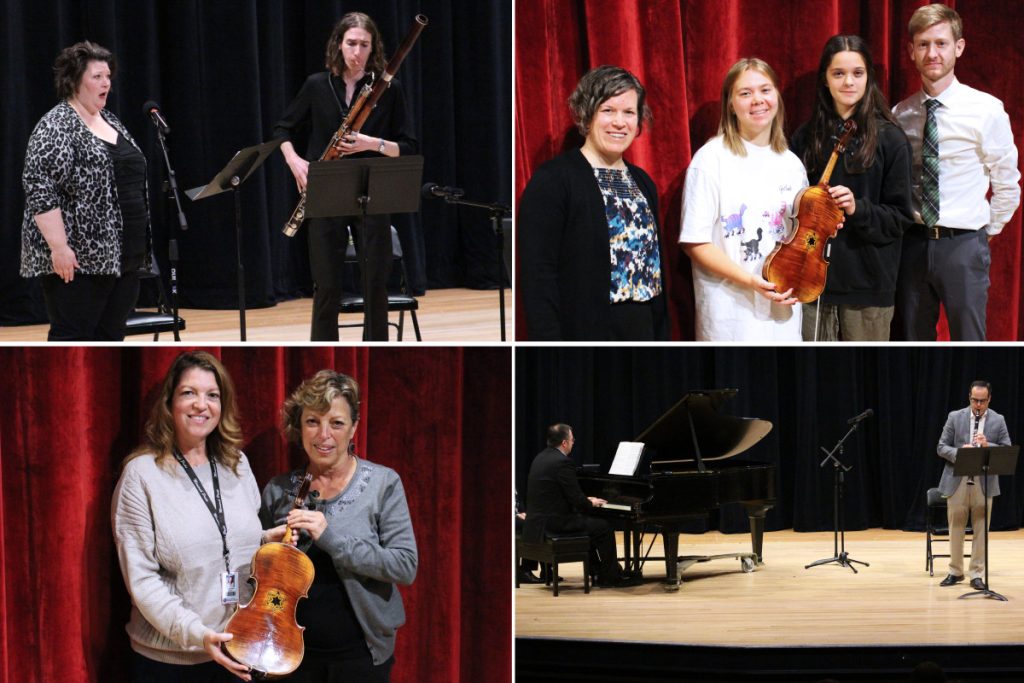 The core project of this concert is a special one that came into focus when Ingram and WSO Music Director John Devlin found the story of composer Walter Bricht. Bricht, a Jew, who was so popular in Germany during the first half of the 20th century that in 1938 he was offered honorary Aryan status by Hitler himself, should he pledge his allegiance to the Third Reich. Bricht declined and speaking no English he emigrated to the United States and settled in West Virginia in 1939, where he taught at a then-existing conservatory of music in Charleston.
Ingram spent extensive time at an archive in Vienna and discovered a manuscript of a piano concerto by Bricht that has never been performed. WSO received permission from the Bricht estate to set, publish and perform the work – with the world premier being given at the upcoming Violins of Hope concert at the Capitol Theatre on Thursday, October 19, 2023.
The main purpose of the concert held at JMHS was to prompt conversation and reflection around the events of the Holocaust, in addition to exploring the connection between music and the Holocaust.