October JM CTE Students of the Month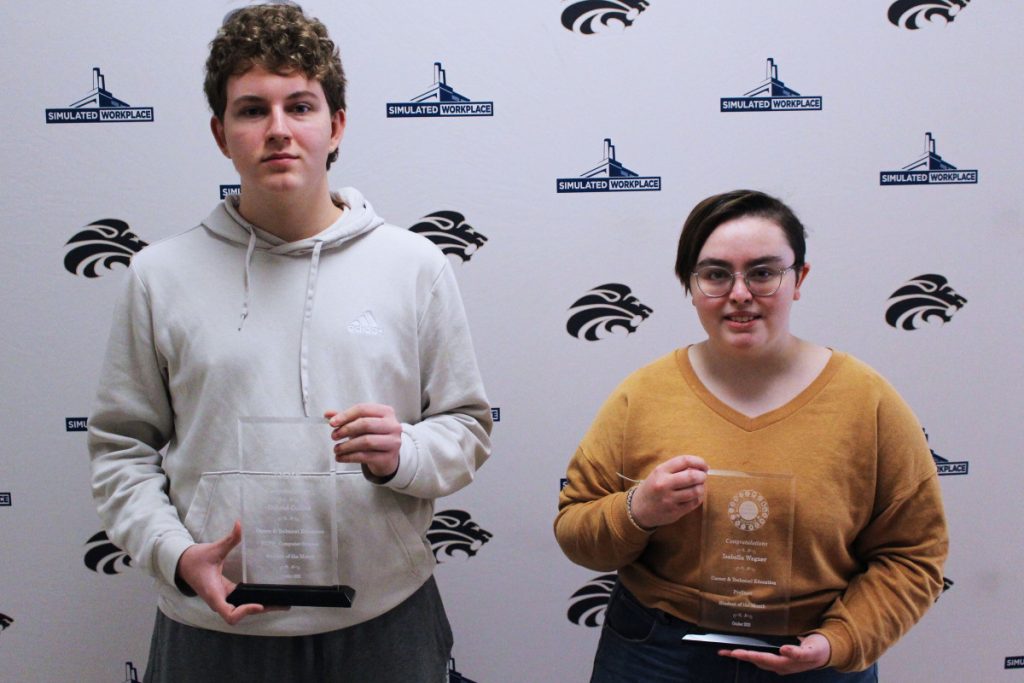 Gabriel Collins and Isabella Wagner have been named Career & Technical Education Students of the Month at John Marshall High School for October.
Collins is a junior in the Project Lead the Way (PTLW) Computer Science program and is the son of Brian and Stacy Collins. He is a member of JM's chapter of the Health Sciences & Technology Academy (HSTA) and the National Technical Honor Society
"The Career & Technical Education classes have helped me, officially, decide what I want to do as a career, Collins explained. "Throughout my three years in the Computer Science program at JM, I have learned what I should expect in the field and how to properly use what my teachers have taught me." He plans to go to college, preferably West Virginia University, to major in Computer Science and eventually earn a master's degree.
Wagner is a senior in the Prostart program and is the daughter of Greg and Susan Vasey. She is on the archery team, is a member of the JMHS Outdoor Club and is a strings musician.
"I've had an interest in the culinary field for years," said Wagner. "The program has solidified my plans for the future in my chosen profession." She will attend West Virginian Northern Community College to major in Culinary Arts.